After almost three years, my "Dance Like No One's Watching" layout has finally retired. Yes I know, it was about time, right?
This new layout is right in tune with the changes that are about to happen in my life.  Like my anticipation for those wonderful changes, I'm just as ecstatic to see this design finally up and running.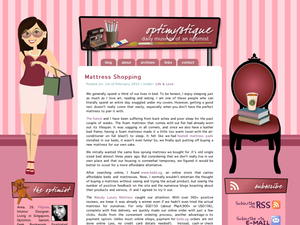 All graphics and images used on this layout were designed entirely by me. Most of the images were recycled from my previous moleskine paintings, while the vector images were made using VectorDesigner.
To be honest, I actually finished the main layout design early last year (almost nine months ago, to be exact!). But I only had the time to fix everything up this week. The fiance also helped me code the layout into a working WordPress theme and patiently addressed errors that I kept on making while editing small details. I think it's about time that I refresh my knowledge on HTML and CSS. It seems that I now know very little about coding. =P
Anyway, please excuse any broken links, if there are any. All the major parts of the blog should be working fine now, but there are still a few areas that I haven't finished tweaking.